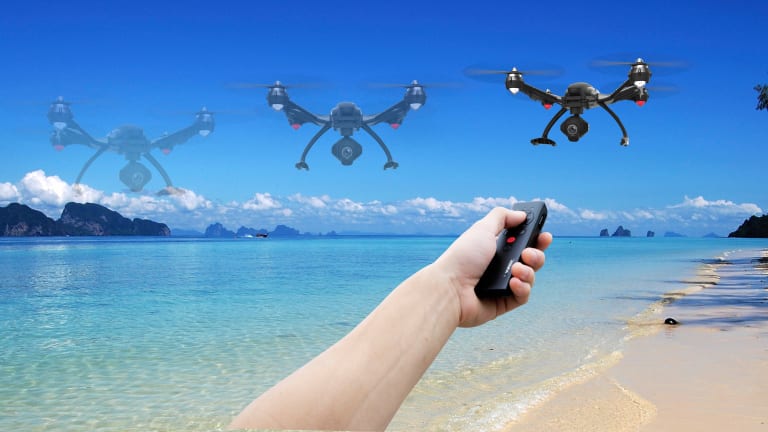 Yuneec simplifies drone flying with their Typhoon Wizard Remote
Flying a drone has never been so easy.
So you're wondering which drone to get? Well, there are a lot of compelling options, but one little accessory we've come across has put the Yuneec Typhoon ($1,199 - $1,299) high atop our wishlist. Designed to operate with one hand, you can easily take off, fly, and land with a simple, video game-like button layout. You can even point the remote to virtually any location in the sky, press a button, and the drone will fly right to that spot. Point and fly, it's as easy that. 
The real killer app is their follow mode. Once it's activated, you can clip it onto your clothing and the drone will follow and film you. Just imagine bombing down the mountain on your snowboard or a surf session and you'll essentially have an aerial cameraman filming your every move. It also has height tracking and will adjust its altitude with the pilot. 
$199, Yuneec