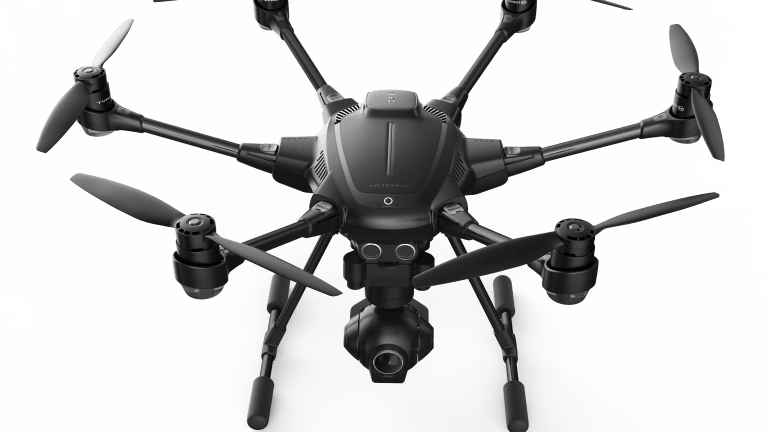 Yuneec aims for air supremacy with its new Typhoon H
The drone company expands its squadron with a compact, six-rotor design.
Yuneec has got a new eye in the sky and it's quite a piece of machinery. The Typhoon H takes a page from its professional Tornado line and shrinks it into a more compact design complete with six-rotors and a 360-degree 4K gimbal camera. 
The Typhoon H will introduce a number of new modes as well as safety features that use ultrasonic proximity detection for evading large obstacles and a failsafe that ensures safe landing in the event of rotor failure. Drones can also be a bit clunky to carry around so they've solved this issue with rotor arms that fold down for easy storage inside of its custom-designed backpack. 
$1,799, Yuneec