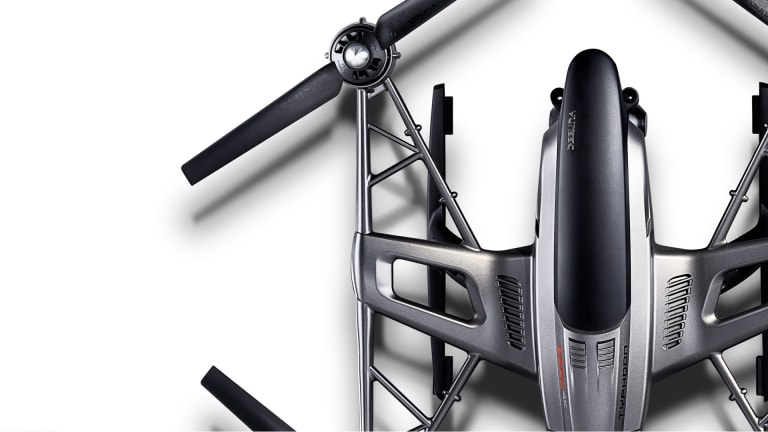 Yuneec aims for Ultra HD air supremacy with the Typhoon Q500 4K
A 4K drone designed for both beginners and experienced users.
The Phantom has got some new competition in the shape of Yuneec's new Typhoon Q500 4K drone. One of the few 4K camera drones on the market, the Q500 is designed for aerial and ground use with a 12 megapixel camera that can shoot 4K video and stills. Ready to go right out of the box, the drone features an included remote with a 5.5" Android-based touchscreen display.
Smooth and stable video is achieved via a 3-axis anti-vibration CGO3 gimbal camera and features a 115-degree wide-angle lens. Two batteries come with the drone which can each individually power the Q500 for up to 25 minutes of flight time. 
Other features include a slow motion feature for 1080p footage at 120 fps, a "Follow Me" mode, an ultimate-selfie feature called "Watch Me" that keeps the camera pointed at the pilot, and "Dynamic Return" that sends the drone back to land safely within 13-26 feet of the pilot. 
$1299, available now at yuneec.com