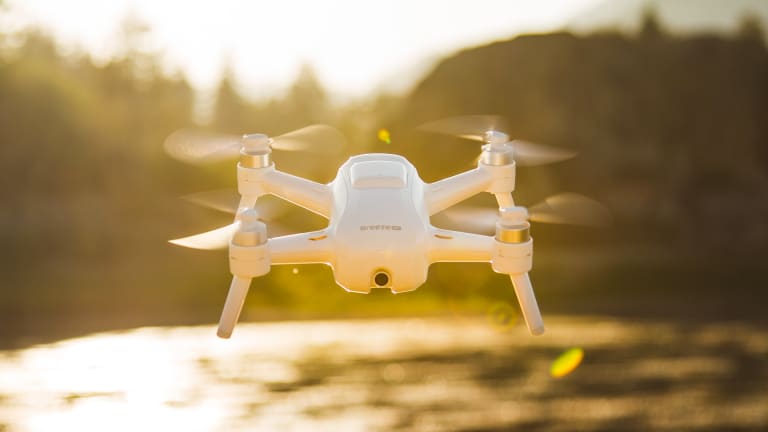 Yuneec takes drone flying mainstream with their new Breeze
For the drone-curious.
Yuneec isn't calling the Breeze a drone, they're describing their latest product as a flying camera. That's because the Breeze takes everything that's intimidating about flying a drone and simplifies it with a portable "flying camera" that can fly right out of the box with just a smartphone or tablet. As for the camera, they cut not corners as you'll be able to shoot in ultra high-res 4K for those crisp aerial videos and photos. 
They've also made it incredibly easy with smart features that allow you to do things like easily take selfies, orbit around objects, and it can even follow you. Breeze weighs just 1 lb so it's easy to carry wherever you're headed and it packs away into a box that also has a small footprint if you plan on bringing it with you on your travels. 
$500, yuneec.com