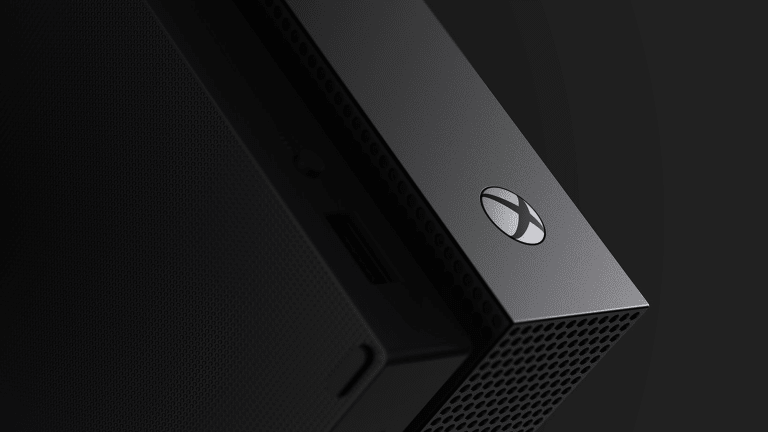 Microsoft reveals the most powerful console ever
Xbox One X breaks cover.
Formerly known as Project Scorpio, Microsoft has revealed its latest Xbox console, the Xbox One X. The system is being touted as the most powerful console ever with an 8-core 2.3GHz, custom AMD CPU, a 6 teraflop GPU, 12GB GDDR5 of graphic memory, and 326 GB/sec memory bandwidth. They've packed this all in a compact form factor that also happens to be their smallest Xbox to date. 
Put all that together and it combines to create the perfect recipe to power your 4K content. Xbox One X will also feature a 4K Blu-Ray player, 8GB of flash memory, 1TB of HDD storage, HDMI 2.0 with AMD FreeSync, HDR10 support, and DTS and Dolby Atmos support.
Xbox One X will be available on November 7th, 2017.