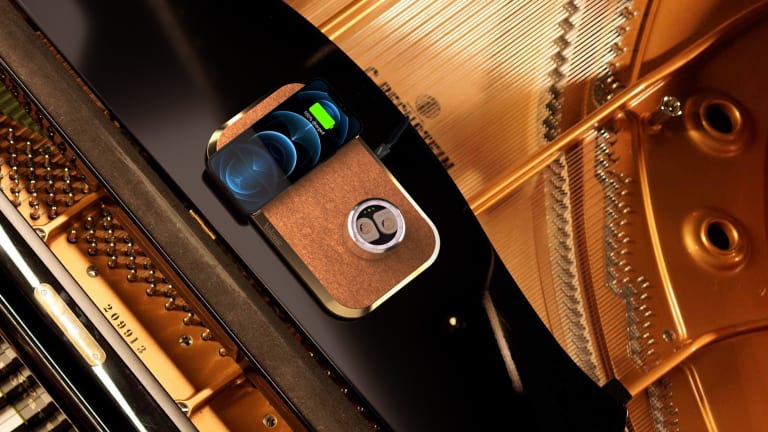 Volonic makes its debut with a $250,000 wireless charger made out of 18K yellow gold
It even has a charging surface made out of vicuna wool.
Volonic is launching its luxurious Valet 3 wireless charger with a special edition, Bond villain-worthy device that's wrapped in a frame of 18K yellow gold. The precious metal is also topped with a surface of vicuna wool, which costs thousands of dollars a yard and is the rarest and most coveted wool on the planet. As for the wireless charging features, the Valet 3 is powered by Aira's FreePower technology that uses an 18 coil matrix so you can just easily set your device anywhere on the surface without worrying about carefully positioning the device to enable wireless charging. And you can charge up to three devices simultaneously. 
Oh, and if you're not quite ready to drop $250,000 on a gold-wrapped wireless charger, the company also offers options in anodized aluminum with leather or Alcantara surfaces and there's even a custom shop to spec each element just like you would a car. 
---