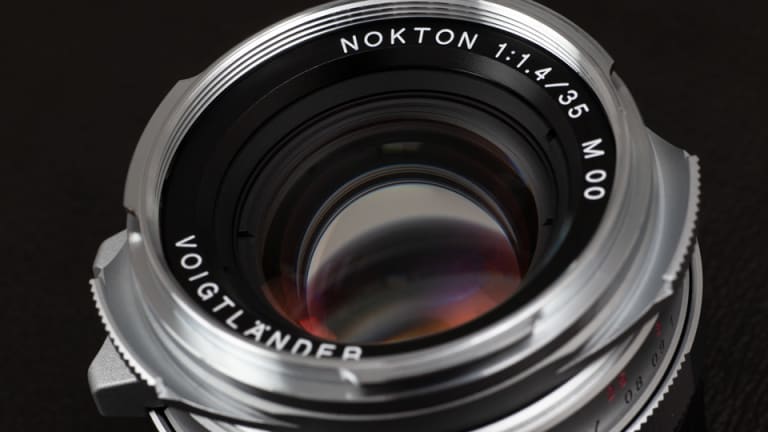 Voigtlander creates a Nokton Classic 35mm F1.4 MC VM for MapCamera
The lens can only be purchased at Map Camera in Japan.
Voigtlander fans have a new lens to hunt down as Map Camera in Japan is celebrating their 25th anniversary with a special edition Nokton 35mm F1.4 MC VM. Limited to 50 pieces, the lens features a silver chrome and satin-plated finish with a lens barrel that's constructed out of brass instead of aluminum. It also features classic Voigtlander branding and an LH-6 lens hood that features a uniquely textured black finish.