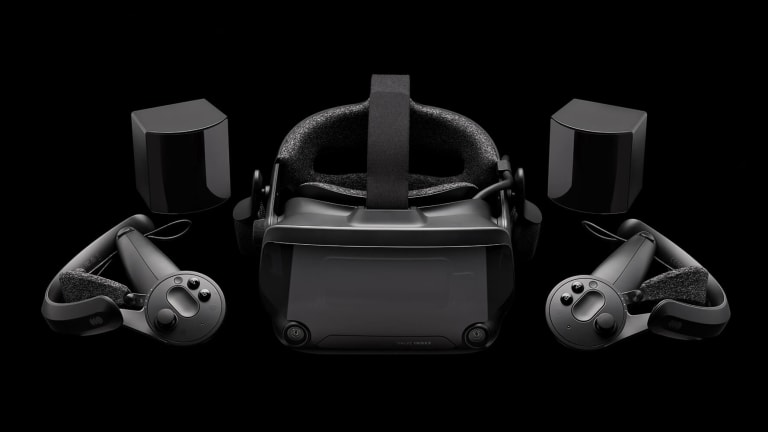 Valve announces pre-orders for its Index headset
Not so fast, Oculus.
Valve is countering Oculus' announcements today with the announcement of pre-orders for their high-end VR headset, the Index. The Index will connect to your PC and features dual 1440 x 1600 RGB LCDs that are said to deliver 50% more subpixels than OLED, which will result in a sharper image. Audio is delivered via an off-ear flat panel speaker that doesn't touch the ear allowing for more comfort while still being able to produce an immersive sound experience. The company's Index controllers will feature traditional button inputs and thumbsticks as well as force sensors, grip force sensors, and finger tracking. Unlike their competitors, base stations are required for tracking and allow for a 400% larger play place when used with two base stations and up to four base stations can be used if you need a larger play area. 
$999 (for full kit), steampowered.com