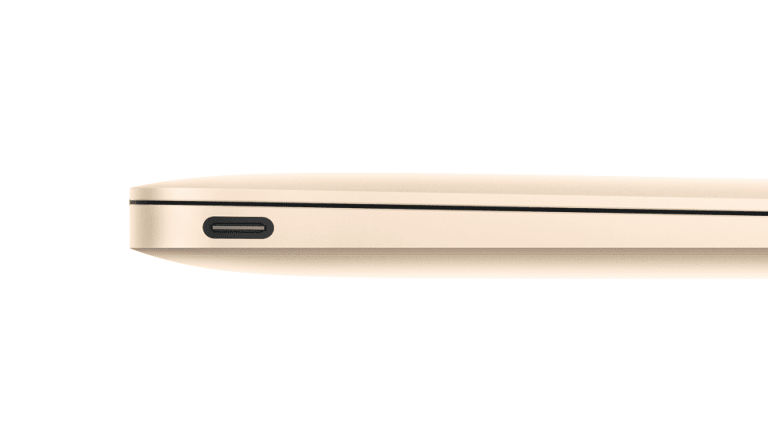 The USB-C Quickstart Guide
Four of our favorite accessories for the greatest thing to happen to USB since the platform was invented.
If you've got the new MacBook or Chromebook this year, then you are the proud new owner of one of thew few devices to feature the latest in USB technology, USB Type C. What you don't realize is that this little port is a big deal, a big enough deal for Apple to completely junk their proprietary Magsafe technology and switch to one single USB port on their latest MacBook.
What makes USB-C really special is that pretty much everyone wants to be on board with the platform and it's looking like this is going to be the gold standard for the foreseeable future. 
What makes it great is features like a more compact and reversible plug, faster charging with the ability to carry up to 100W of power, and compatibility with USB 3.0 for high speed data transfers. Here's four must-have accessories for any USB-C device. 
SanDisk 32GB Flash Drive for Type-C
SanDisk has already jumped on the USB-C train with a 32GB dual-tip flash drive ($39) that has a traditional USB plug on one end and the new USB-C plug on the other for compatibility with virtually all your devices both old and new. 
Satechi SX20 Aluminum
Our favorite feature of USB-C is its ability to carry 100 watts of power. That means you can now carry a spare battery with a USB port to charge your laptop. We like Satechi's SX20 Aluminum ($39) with its large 20,000mAh battery capacity and multiple USB ports so you can charge multiple devices. There's also two 2.4a ports for faster charging. 
Nonda Hub+ 
If you've got a MacBook Retina, it might have a bit of an issue if you need a little more than that one USB-C port can offer. Nonda's Hub+ ($99) is a fully funded Kickstarter project that gives you all the ports you need in a sleek sliver of aluminum. The Hub+ gives you two USB-C ports, one SD card slot, one mini DisplayPort, 3 traditional USB-A 3.0 ports, and it even has an 800mAh lithium battery inside just in case. 
Anker PowerPort+
Anker's PowerPort+ is going to be the only power brick you'll ever need. With 40 watts of power and three USB ports and a single USB-C port you can leave your power brick and your other plugs at home and charge everything you have with a single device.