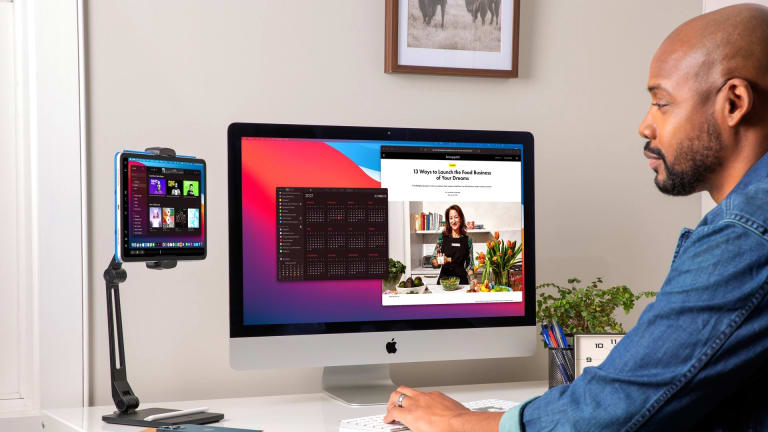 Twelve South's HoverBar Duo adds an ultra-flexible arm mount to your iPad
Perfect for video calls, cooking, and desktop use.
Twelve South's new HomeBar Duo might be one of the most useful accessories you can buy for your iPad. The flexible arm mount (and shelf clamp) gives you unlimited flexibility, height adjustment, and it frees up your hands. This works great in situations for Sidecar setups that add an additional screen to your Mac, Zoom calls, dedicated iPad desktop usage, and it's perfect for using in the kitchen to help you better follow recipes. 
---
$79, twelvesouth.com