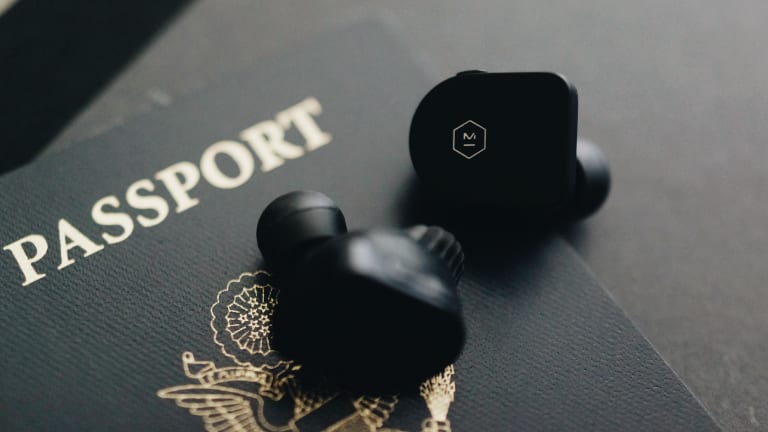 The AirPod Alternative | Five wireless earbuds on our wishlist this month
A handful of noteworthy earbuds we're looking at this fall.
While the AirPods continue to dominate the wireless earbud market, a growing number of companies want in on Apple's market share and they're delivering features like better battery life, sleeker designs, and noise cancellation. First on our list is the Master & Dynamic MW07 (above - $299), a luxurious option that's wrapped in handcrafted acetate and features custom 10mm high-performance Beryllium drivers, a stainless steel charging case with 14 hours of battery life, and 3.5 hours of battery life per charge. 
Jays m-Seven True Wireless
With a total battery life of 38 hours and a sweat-resistant design, the m-Seven True Wireless ($129) is a solid option for the fitness crowd and travelers who want all-day battery life. The m-Sevens will run for about 9.5 hours before they need another charge and they also feature touch controls as well as voice control for a truly hands-free listening experience. 
RHA True Connect
The RHA TrueConnect ($169) packs the latest technology such as USB-C and Bluetooth 5.0 and the versatility of IPX5-rated water-resistance so you can keep your music going in the rain or through an intense workout. Battery life is rated at 5 hours per charge and you've got an additional 20 hours of juice through the charging case. 
Sony WF-1000XM3
Built for travelers, the Sony WF-1000XM3 ($229) shrinks down the noise-cancelling tech from its WH-1000XM3s into an in-ear design. The earbuds will last for six hours on a single charge and the charging case has a total of 24 hours of battery life when noise cancellation is activated. Battery life is boosted to 8 hours without noise cancellation and the charging case gets a bump to 32 hours. 
Cambridge Audio Melomania 1 
For the audiophiles out there, Britain's Cambridge Audio offers its take on the true wireless earphone with the Melomania 1 ($129). The earphones pack 5.8mm Graphene-enhanced drivers, sweat and water resistance, 9 hours of battery life, and a total of 45 hours of battery life.