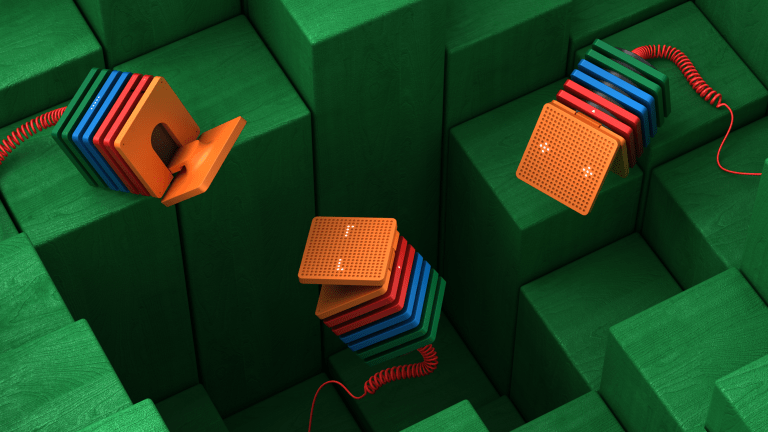 Teenage Engineering debuts its collaboration with Raven and Baidu
The audio company introduces a smart speaker and the "world's first 6-axis life form."
Teenage Engineering have teamed up with technology giant Baidu and Raven to create two new devices powered by artificial intelligence. The first of these devices is the H, a smart speaker with an interactive dot matrix display that uses Baidu's knowledge graph to answer and assist you with anything you might need. The second device is the R, a speaker that they've dubbed the world's first 6-axis life form. Also powered by Baidu's AI technology, the R has an array of microphones and sensors that allows it to react and physically express itself. 
The devices are currently exclusive to the Chinese market though Teenage Engineering has mentioned that they are looking into adapting the speakers for the West.