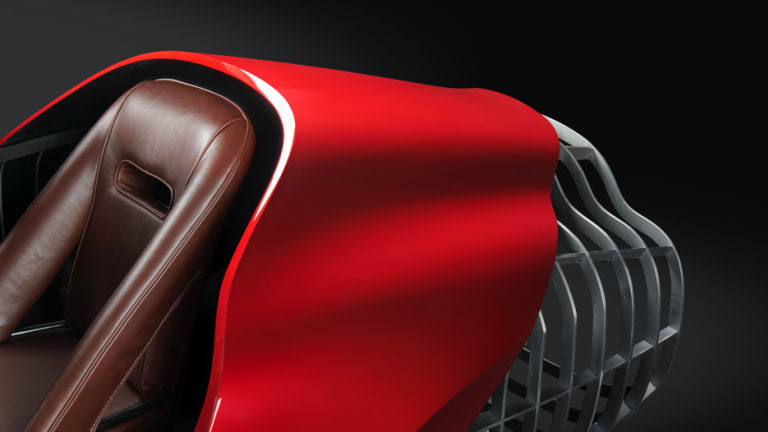 TCCT has enlisted the help of Pininfarina and Zagato to create driving simulators for classic car enthusiasts
A driving simulator for the gentleman racer.
The TCCT eClassic is a new driving simulator that lets owners drive rare and classic automobiles in an immersive experience that recreates the thrill of racing right from your home. TCCT called upon Zagato and Pininfarina to create stunning cars complete with leather-wrapped interiors, gear shifters, pedals, and a vintage-style steering wheel. The whole setup sits on a hydraulic system to recreate the motion of a car around a track and a wraparound trio of displays surround the driver to create a realistic virtual driving experience. TCCT also created an eClassic Racing Club app that connects members in a digital community with races, championships, training sessions, and coaching programs. 
Available in 2021.