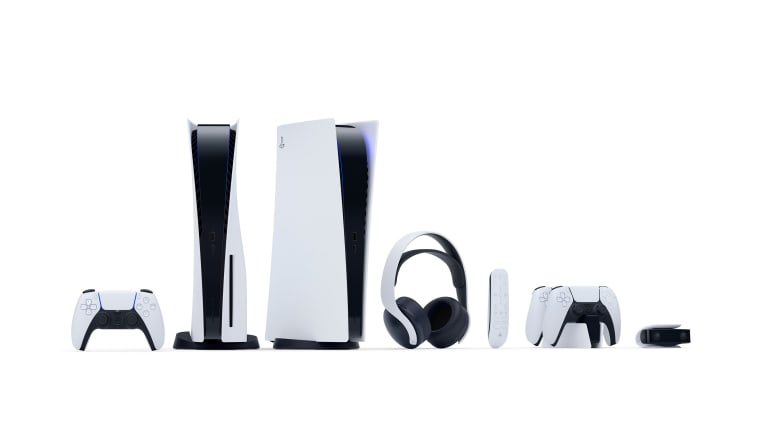 Sony reveals the PlayStation 5
The console will be available in a disc-based and digital edition.
Sony has finally revealed the PlayStation 5 and the console boasts a dramatic new design that will be available in two editions. The PS5 will be available with a 4K Blu-ray drive or a Digital Edition (right) that ditches the disc drive for a slimmer design that stores all its content on the hard drive. The company also revealed a whole collection of new accessories that include an HD Camera, Pulse 3D audio headphones, a DualSense controller charging station, and a remote. 
When it comes to specs, the PS5 will feature an eight-core AMD Zen 2 CPU, each running at 3.5GHz with custom AMD RDNA graphics, 825GB of high-speed SSD storage, 16GB of GDDR6 RAM, 8K and 4K capability, 3D audio, and backwards compatibility with over 4,000 PlayStation 4 titles. 
PlayStation 5 will be available this holiday and pricing has not yet been announced.