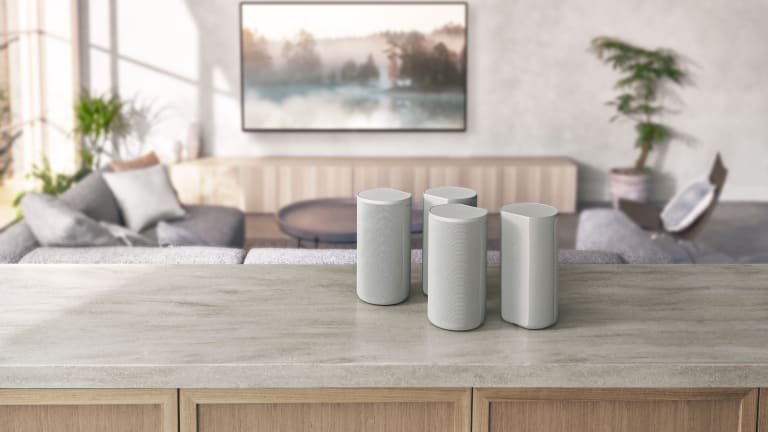 Sony's HT-A9 brings 360 Spatial Sound Mapping to their new HT-A9 system
The HT-A9 features their widest surround sound yet.
Sony is using the 360 Spatial Sound Mapping technology to create an immersive listening experience with its new HT-A9 speakers. The technology is able to create wider surround sound by creating twelve phantom speakers from just four speakers and no special positioning is required. All you need to do is place the speakers where you want them and a set of dual microphones in each speaker optimizes itself to deliver 360-degrees of spatial sound. The speakers also wirelessly connect to a control box to reduce wires and an optional SA-SW5 or SW3 subwoofer is available to add 300W or 200W of bass. 
---
$1,799, sony.com