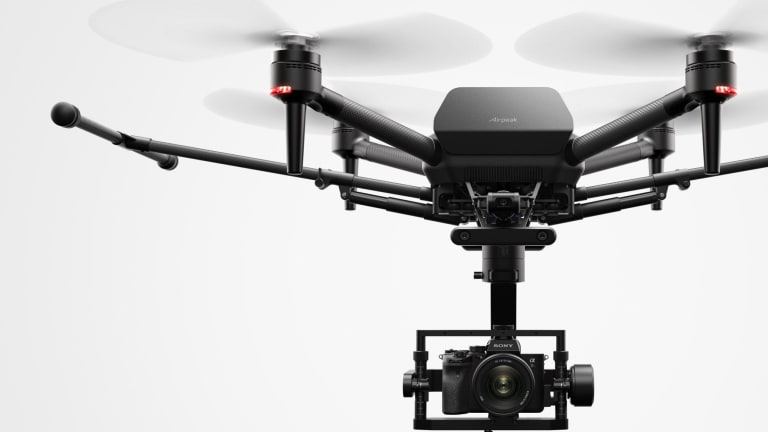 Sony officially announces its Airpeak S1 professional drone
The drone can fly at a maximum speed of 55 mph and can carry a full-size Alpha system camera.
Sony has revealed the final details for its upcoming Airpeak S1 drone and it looks like the company is aiming for best drones out there. Positioned as a professional, high-performance drone, the Airpeak S1 can fly at a maximum speed of 55.9 mph and has a maximum angular velocity of 180°/s2 and a maximum tilt angle up to 55°3. Flight time is rated at 22 minutes without a payload, 12 minutes with a payload, and Airpeak is designed to remain stable in winds of up to 44.7mph. It also features retractable landing gear, detachable propellers for easy transport, and stereo cameras for real time 3D spatial awareness. 
Available this fall. 
---
$9,000, sony.com