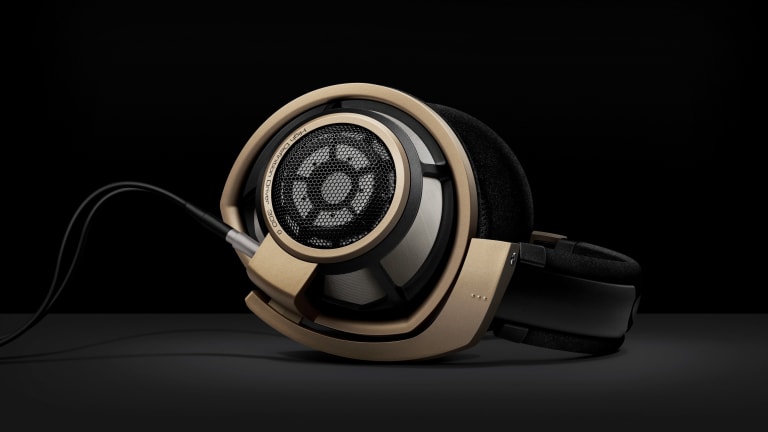 Sennheiser releases the HD 800 S in a limited edition matte gold colorway
The audiophile favorite gets a new Anniversary Edition.
Acclaimed for its accurate sound reproduction and wide frequency range, Sennheiser's HD 800 S has become an audiophile favorite with its patented 56mm duofol transducers that help to deliver the best sound possible. Handcrafted in Germany, the headphones are getting a new special edition that finishes the glass-fiber strengthened plastic in matte gold. The headphones also feature vegan velour earpads and a stainless steel mesh grid and grill. Each headband is laser engraved with its serial number and only 750 units will be produced. 
Available September 22nd. 
$1,699, sennheiser.com