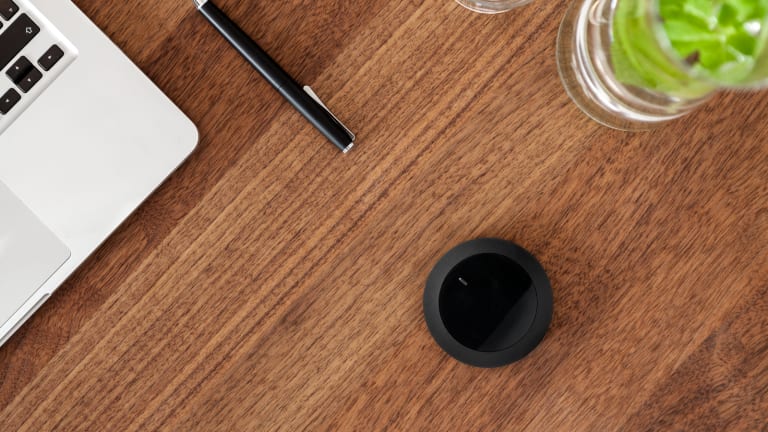 Senic's 21st Century Universal Remote, Nuimo
This Kickstarter will have your money before you can hit the play button.
Controlling your smart home devices shouldn't require much thought and the user experience should be incredibly simple and useful. That's where Senic's Nuimo comes in. This sleek little puck has an infinite amount of uses and its not just for your controlling your smart home.
The Nuimo features a variety of control inputs: a rotating dial, a clickable, capacitive touch display, and gesture controls. So whether its turning the dial to brighten the lights or swiping the display to navigate your playlist, you have an endless list of programmable options you can choose from.
There's already 30+ integrations available for Nuimo with compatibility with many of your favorite apps and devices and the list will continue to grow with their community of developers. As for funding, the device has almost reached its funding goal with a full month to go and delivery of Nuimo is estimated to reach doorsteps later this fall. 
$100, more info on kickstarter.com