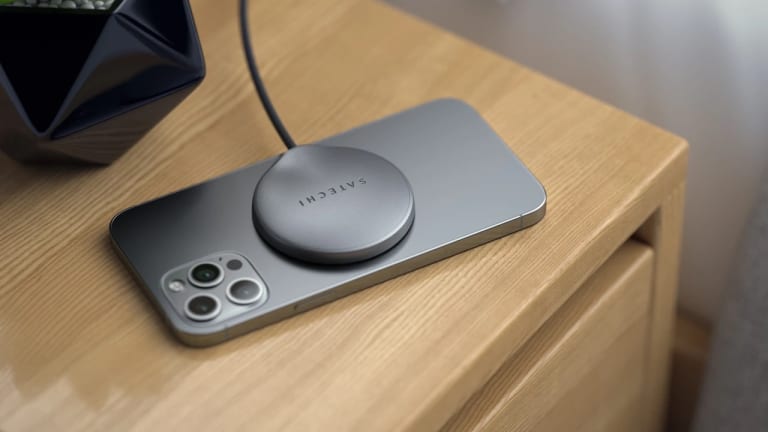 Satechi brings the convenience of MagSafe charging to the iPhone 11
And it's 20% off until December 16th.
If you own an iPhone 11 and find yourself lusting after the MagSafe charging cable, Satechi has just created a solution that lets you add magnetic charging with their new Wireless Charging Cable. The cable works just like Apple's cable for the iPhone 12 but requires a small magnetic sticker that you put on the rear of your device or case to help secure the charger. The cable charges the phone at up to 7.5W and the lengthy 5 foot cord makes it great for nightstands and desks. 
$29 (20% off with code MAGNET), satechi.net