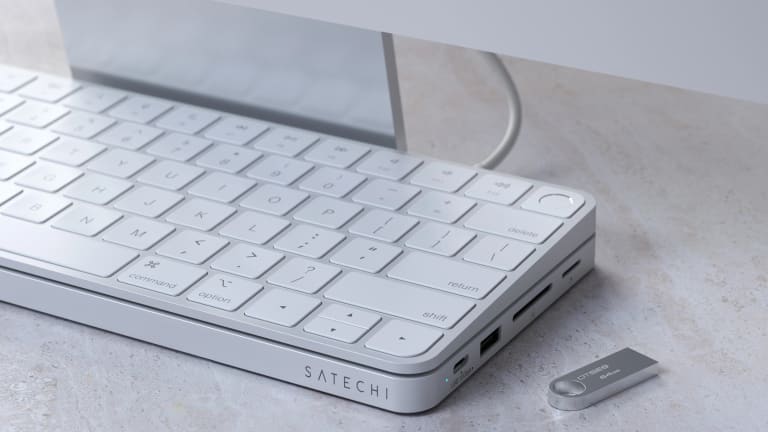 Satechi's new dock is the ideal companion to the new iMac
The enclosure houses an extra selection of ports and room for external storage.
Satechi's new USB-C Slim Dock for the 24" iMac is a must-have upgrade for anyone with Apple's iconic all-in-one desktop. The dock features a design that slips right onto the base of the iMac and deliver easy access to a 10 Gbps USB-C data port, a 10 Gbps USB-A data port, two USB-A 2.0 ports, an SD/microSD, card reader, and an NVMe SATA enclosure that gives you an option to add an extra bank of storage. 
---
$149, satechi.net