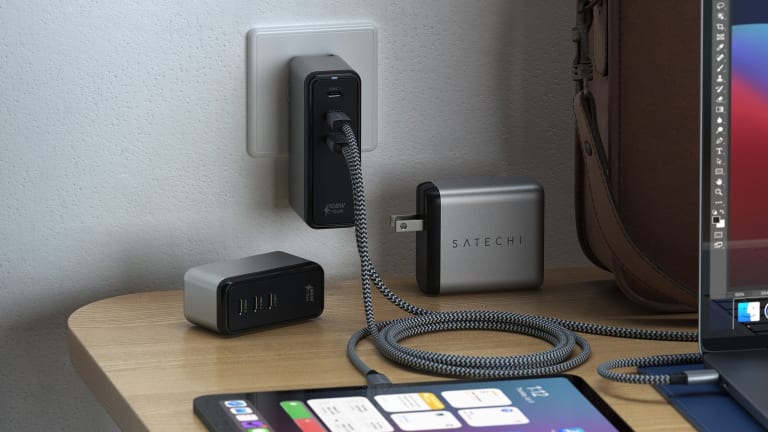 Satechi's new GaN chargers are built for USB-C power users
The new chargers let you charge multiple USB-C devices at faster speeds.
Gallium Nitride technology continues to impress with its ability to pack power and performance in a smaller package, eliminating the need for oversized, brick-like chargers. Satechi is the latest company to take advantage of the tech for their new chargers, which are perfect for users who have fully transitioned over to USB-C. One of our favorite models is the 108W USB-C 3-Port (above), which can charge a 16" MacBook Pro at full speed while still providing a more than adequate amount of power for the rest of your devices. 
---
$54-$74, satechi.net