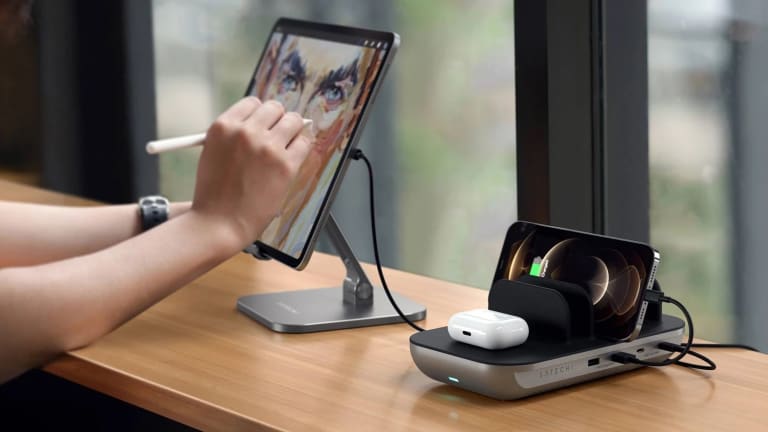 Satechi's Dock5 handles all your home charging needs
An organized home for all your power-hungry devices.
If you've got a home full of devices that need charging every day then you probably should add Satechi's Dock5 to your household. The charging station keeps all your devices organized and powered up with two USB-C power delivery ports, two USB-A ports, and a wireless charging surface. Any arrangement of five devices can be charged simultaneously and silicon dividers keep your phones and tablets tidy, separated and protected from any scratches. 
---
$59, satechi.com