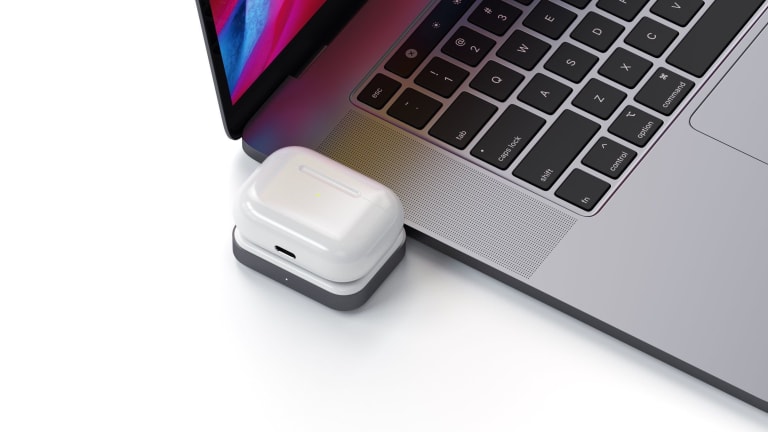 Satechi's new charger adds a dock for your AirPods to any USB-C port (and it's $5 off)
A clutter-free way to charge your AirPods.
Apple's AirPods are a clean and easy-to-use approach to wireless headphones so why can't its charger be just as simple. Satechi brings us a solution with their new charging dock that plugs into any USB-C port. Compatible with any AirPods model with a wireless charging case, the dock loses the wires for a cleaner, direct connection to a Type C port and it has an indicator light integrated into its sleek aluminum housing. 
Satechi is currently discounting the dock for $5 off with the code "AIRPODS" at checkout and 5% of all purchases made on their site will be donated to Project C.U.R.E.