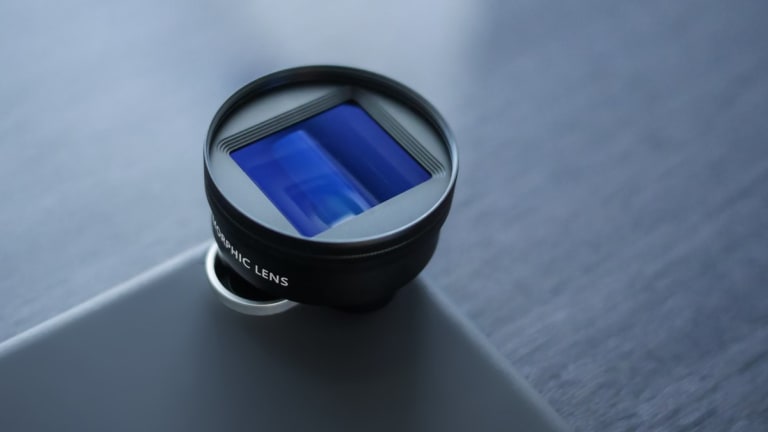 Sandmarc creates a cinema-grade Anamorphic lens for iPhone-wielding filmmakers
The ultra-wide lens features cinema-quality glass.
There's no arguing with the iPhone's imaging capabilities. Not only does it pack a very capable camera, an increasing amount of filmmakers are using it for commercial shoots. That's all with the help of some accessories, of course. Sandmarc is the latest company to deliver portable, cinema-grade optics with a new ultra-wide Anamorphic lens that can shoot video with a 2:4:1/16:9 aspect ratio. The lens also features aluminum construction, multi-element, multi-coated, and anti-reflective glass, and it has the ability to capture lens flares just like you would see in a major motion picture. 
The lens is compatible with the iPhone XS Max, XS, XR, X, 7/8 Plus, and the 7 and 8. 
$159, sandmarc.com