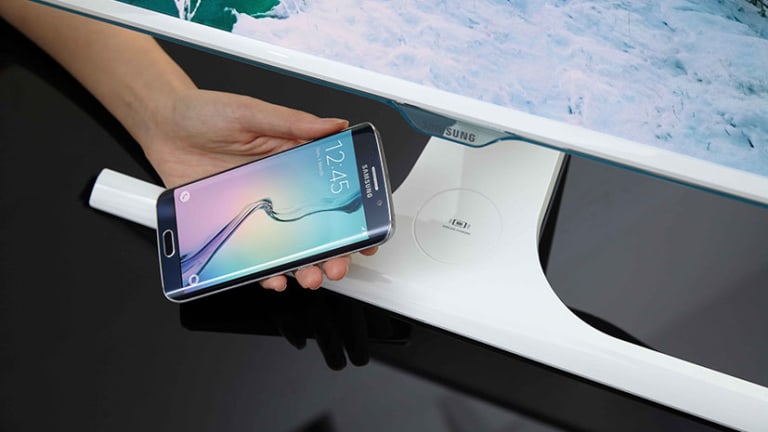 Samsung debuts the world's first phone-charging monitor
A feature every computer display should have.
Sure, there's no shortage of places and ports where you can charge your phone, but if your monitor could use one accessory, why not a wireless charging bay for your phone? Samsung's new SE370 monitors cleans up the clutter and puts a Qi wireless charging area right at the base of the screen.
All you need is any phone with a Qi-compatible case (Yes, they even make them for the iPhone), drop the phone on the charging pad and you're all set. It really could not be any more convenient. As for the screen, the SE370 features a full HD display, Mac and Windows compatibility, and display size options in 23" and 27" inches. 
More info at Samsung Tomorrow