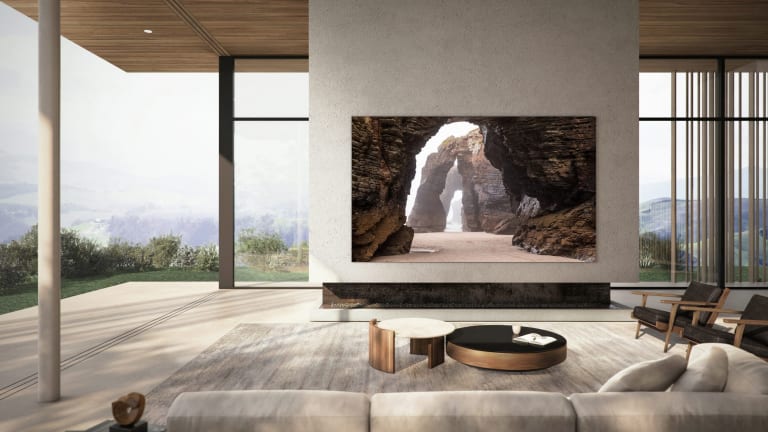 Samsung announces the production of a 110" MicroLED TV
A massive, edge-to-edge viewing experience like no other.
Samsung is going all out with MicroLED next year and to kick off 2021, the company has announced the production of a gigantic 110" flagship. The 110" MicroLED TV is a 4K display with a bezel-less 99.99% screen-to-body ratio for a truly fullscreen experience in every sense of the word. The TV is so big that allows for the viewing of four 55"-sized split screens for showing multiple sports, apps, games, and any video source simultaneously on just one screen. It also features what they're calling a Majestic Sound System, a built-in 5.1 channel surround system with no external speaker.
The 110" MicroLED TV is now available for pre-sale in Korea and will reach global retailers in the first quarter of 2021.