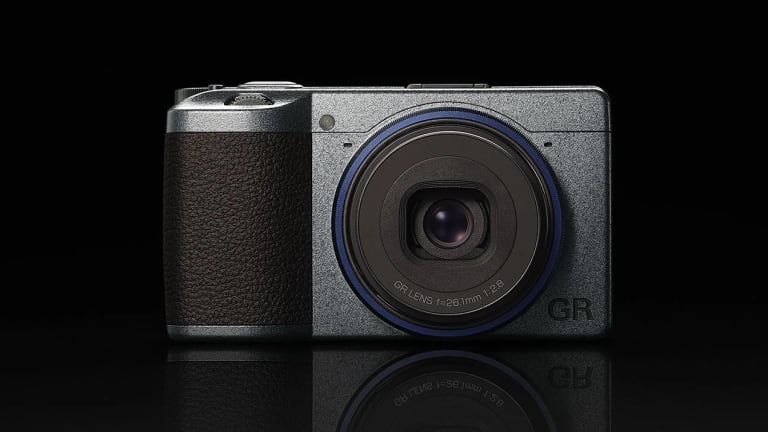 Ricoh releases its limited edition GR IIIx Urban Edition
Limited to 2,000 examples worldwide.
Ricoh has a new limited edition version of its GR IIIx APS-C point-and-shoot with the release of the GR IIIx Urban Edition. The camera features a unique metallic gray finish that is created through a series of coating processes to give it a smooth yet grippy texture. The camera also has a blue lens ring that is matched with a leather hand strap that's accented with the same navy blue and a metallic hot shoe cover. 
---