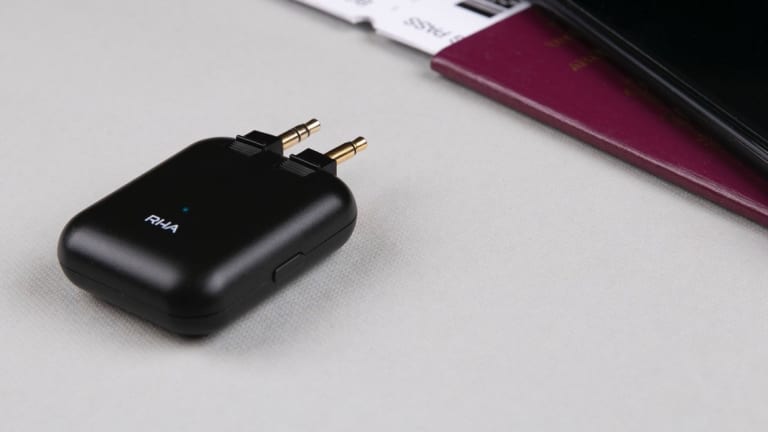 RHA's Flight Adapter adds wireless audio to any headphone jack
A handy accessory for any device that needs a little help in the Bluetooth department.
If you've got a long haul flight in your future, RHA has a new accessory that you're definitely going to want to add to your travel kit. The Wireless Flight Adapter adds Bluetooth 5 audio streaming to any in-flight audio system. The device has 16 hours of battery life, which is more than enough juice for most long haul itineraries and it's got a USB-C port so you can just plug it into an available USB socket for continuous listening. It's also got support for aptX for high-fidelity streaming, support for streaming to two headphones, and it can transmit from any device that has a 3.5mm audio port. 
$49, rha-audio.com