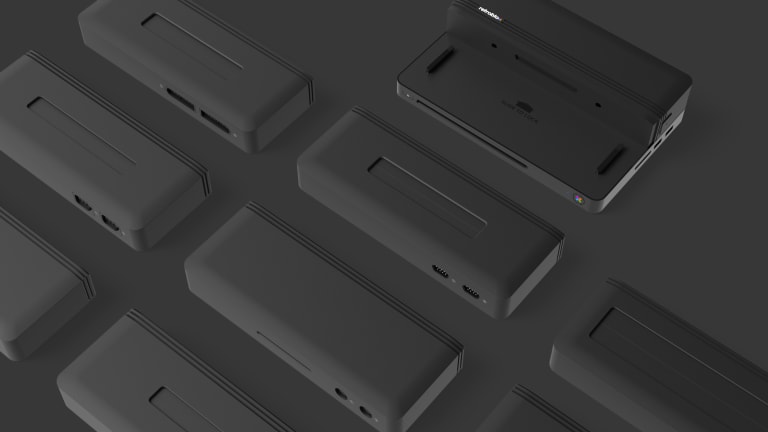 Retroblox's modular console offers an unlimited set of classic gaming options
NES, SNES, Genesis, Sega CD, and more.
Retroblox is building on the momentum of the growing popularity of classic gaming with a system that celebrates some of the best consoles of the past three decades. It all starts with Retroblox's base unit that features a
Blox Bus" interface that accepts swappable Element Modules that will offer NES, SNES/SFC, Genesis/Mega Drive, Atari 2600, and PC-Engine/TurboGrafx-16/SuperGrafx compatibility. 
The system will also come with a built-in disc drive that will offer compatibility with Sega CD/32X CD, PlayStation 1, and PC Engine/TurboGrafx titles. Each module will also feature controller ports for compatibility with each respective console type. Pricing has yet to be announced and Retroblox plans to accept funding via Kickstarter in April. The company also hopes to announce more Element Modules after the Kickstarter launch.