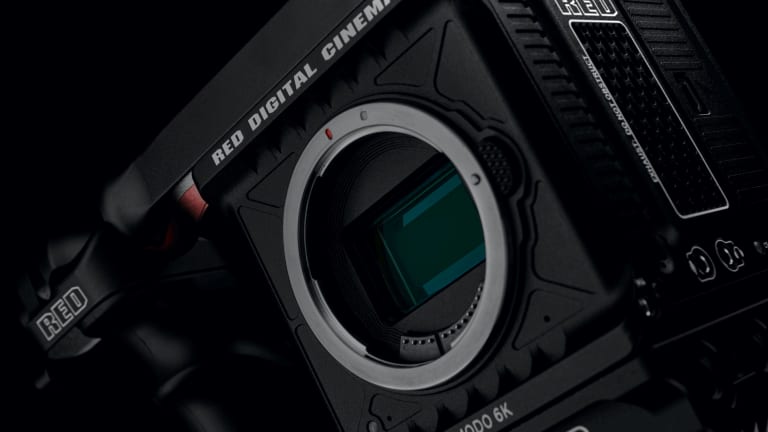 Red officially releases its 6K Komodo cinema camera
The innovative camera features a 6K S35 global shutter sensor inside a compact, cube-shaped body.
Red Digital Cinema's Komodo camera is now officially official, bringing the performance of a 6K S35 global shutter sensor into one of its lowest-priced models yet. Already being used on sets around the globe, the Komodo packs a 19.9MP sensor with 6K (6144x3240) resolution, over 16 stops of dynamic range, Canon RF mount compatibility, and up to 280 MB/s data rates when used with compatible CFast memory cards. The Komodo's body weighs just 2.1lbs and also features dual slots for BP-9XX Canon batteries, a wide array of audio and monitor ports, an integrated 2.9" 1440x1440 touchscreen LCD, wireless live preview via WiFi, and full wired or wireless camera controls via an iOS or Android smartphone. 
$5,995, red.com