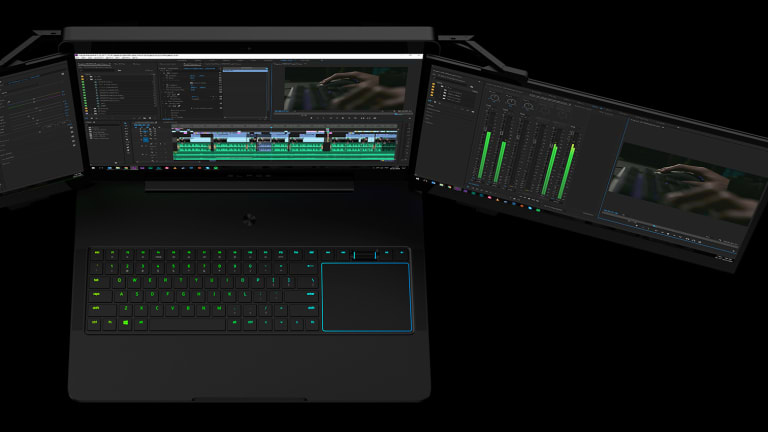 Razer's Project Valerie is the world's first automated triple display laptop
Because one screen was never enough.
Razer has unveiled what is essentially the mobile version of mission control with their Project Valerie laptop. The laptop opens to reveal two additional 17.3" 4K screens that slide out of the sides to create a mind boggling 11520 x 2160 resolution display. What's really slick is the mechanism, which uses aluminum hinges that deploys the screens and retracts them automatically in seconds. 
That 12K display is powered by an NVIDIA GeForce GTX 1080 GPU that uses NVIDIA Surround View to help properly display all those pixels. The "laptop" is currently in concept form, but we have a feeling Razer will be able to carve out a small, but loyal niche of gamers and serious power users looking for more screen real estate.