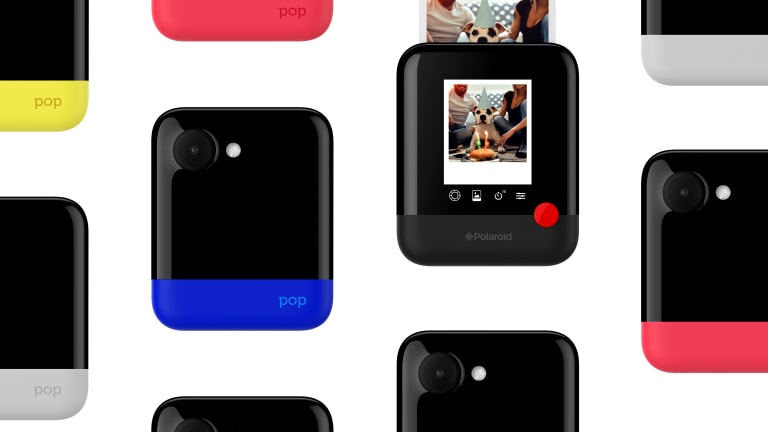 Polaroid starts their 80th Anniversary with a modern take on their instant camera
Pop takes their iconic instant film into 2017.
Polaroid is celebrating its 80th Anniversary this year and to mark the occasion they're releasing a new instant camera called Pop. The camera builds on their use of the ZINK Zero Ink printing technology and simplifies it into a simple, compact device that prints photos in their signature 3x4 format. 
The camera is backed by a 20 megapixel sensor and has a 3.97" touchscreen LCD. You've also got Wi-Fi and Bluetooth so you can connect to your phone and edit your photos or even print existing images from your library. Pricing has yet to be announced though you can expect the camera to hit shelves later this year.