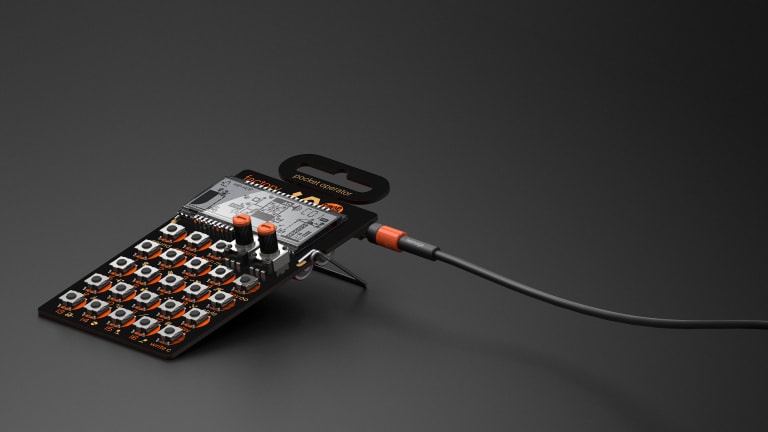 The Teenage Engineering x Cheap Monday Pocket Operator
A portable synthesizer inspired by the Game & Watch.
The Swedish geniuses that brought us the incredible OP-1 Synthesizer has introduced a new little gadget that puts a synthesizer in your pocket. Inspired by Nintendo's classic Game & Watch, the Pocket Operator puts real synthesizer engines in the palm of your hand in a clever little circuit board that comes in three flavors for drum synthesizing, bass line synthesizing, and melody synthesizing. 
For all you synth nerds out there, the Pocket Operator features 16 punch-in effects, parameter locks, auto compressors, a hardware limiter, 16-step sequencer, 16 patterns, 16 pattern chaining, clock, alarm clock, animated LCD display, 3.5mm in/out, built-in speaker, and a folding stand. The Pocket Operator is powered by two AA batteries with a standby time of two years. Oh, and did we mention it's just $59? 
Available now at TeenageEngineering.com.