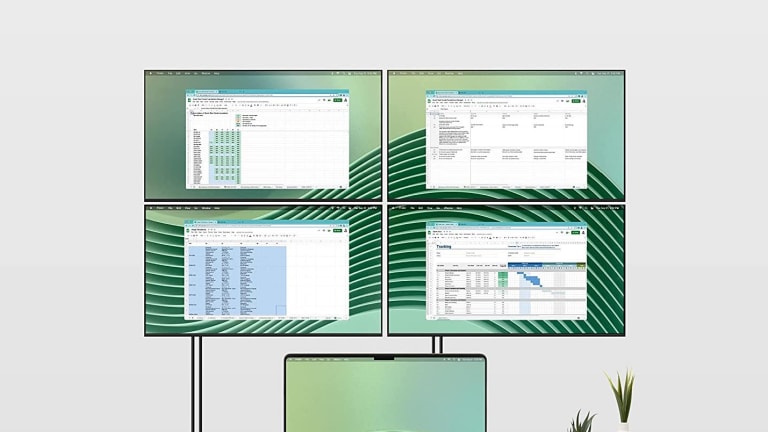 Plugable's new device lets you add up to four screens to M1 and M2 Macs
And it can do it through just one USB-C port.
You get quite a bit of computer with the M1 or M2 Macs but when it comes to supporting multiple monitors, you're limited to just one screen right out of the box. Plugable fixes that with their new adapter that lets you add four HDMI displays through one single USB-C port. You are limited to 1080p at 60Hz on each screen but if you're a productivity monster then adding this to your setup is simply a no-brainer. 
---
$119, amazon.com