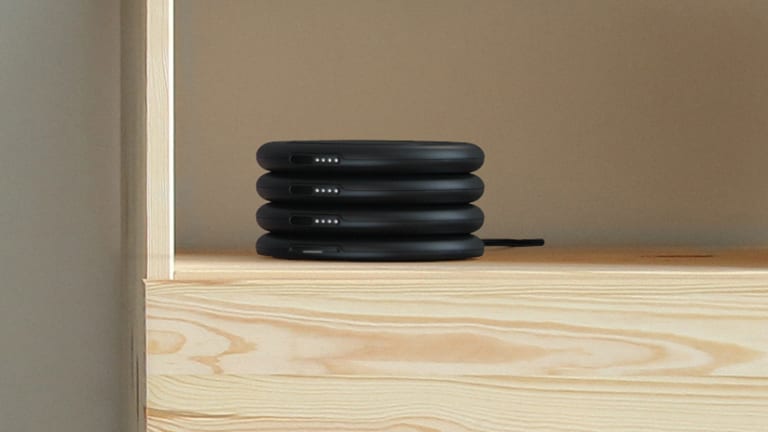 OtterBox's OtterSpot lets you stack and share wireless chargers
The wireless chargers can charge each other and have 5,000mAh of battery life.
There are quite a few wireless chargers that have an integrated battery so you can charge on-the-go but have you seen one that can charge another wireless charger? OtterBox's new OtterSpot can be stacked on a 36-watt base at up to three at a time so you'll always have a battery that's ready to go. The pads themselves can charge Qi-compatible devices at up to 10-watts and there's a USB-C port if you need a wired charge, which can also be used for recharging the pad's battery if you don't have a base station with you. As for capacity, each battery has 5,000mAh of capacity, which should be enough for a full charge for the latest smartphones. 
$129 (includes base station and wireless battery), otterbox.com