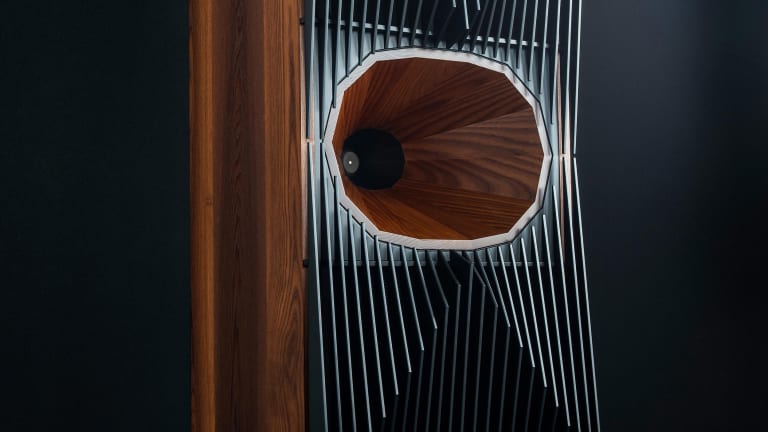 Oswalds Mill's Museum Speaker was built for the Guggenheim
Museum-worthy sound.
Crafted from Pennsylvania ash wood and treated in a new thermal process called torrefaction, the Oswalds Mill Museum Speaker was built to deliver a concert-level sound through the halls of the Guggenheim. Oswalds Mill is able to produce sound of this scale through two 15" woofers that are paired with coaxial compression drivers, and stadium-shaped conical horns. The speaker's four-way system power requirements are minimal and with an 8 ohm impedance, it can be powered by any amplifier. 
---