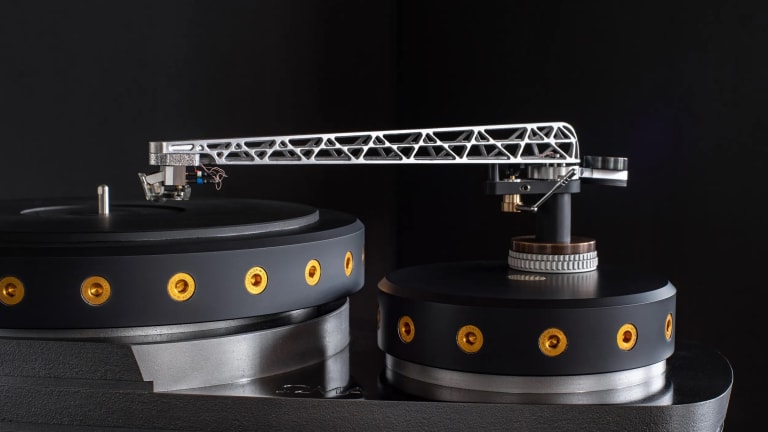 Oswald Mill Audio aims to set the benchmark for turntables with the K3
The company spent seven years to perfect the design.
It doesn't take much to understand that the Oswald Mills Audio K3 is not your average turntable. A seven-year project, the K3 was a collaborative project that teamed up OMA with experts across the world in turntable design and technology. This included experts from Bucknell University's Engineering and Physics department, who helped develop the K3 from the ground up. The K3 features a cast iron chassis with hollow chambers filled with a special liquid and an oversized platter to greatly reduce vibrations. The chassis and armboard are also coated with a ceramic finish and the K3's powerful motor uses components that are typically reserved for applications such as military defense systems and space telescopes. 
---