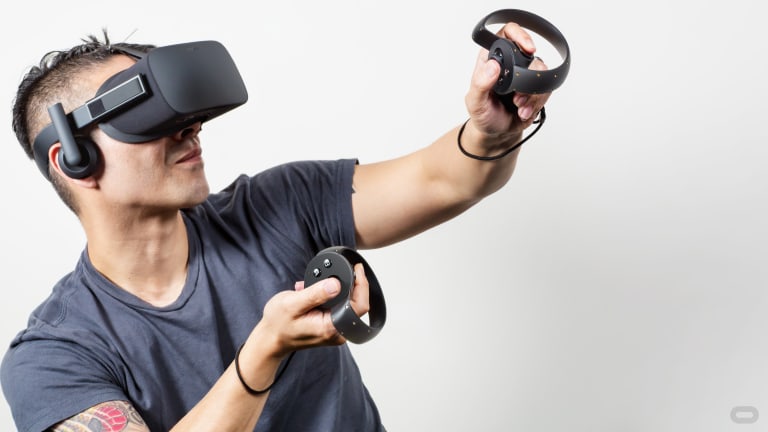 Oculus to finally bring the Rift to consumers in 2016
The technology that brought VR back into the mainstream will finally hit shelves early next year.
It's taken a few years, but after a humongous acquisition and tons of R&D, Oculus is ready to bring its Rift headset to consumers next year. So what do you use it with? The company announced a partnership with Microsoft which will allow the Oculus to be used as a virtual home theater of sorts where you can play all your Xbox One games inside the headset. 
Each headset will also include a wireless Xbox One controller and will also be compatible with Windows 10. Oculus is also introducing a new controller that will be released separately from the headset that they're calling "Oculus Touch" that features two separate tracked controllers. 
As for the headset designed, the final product will feature a design that has built-in headphones that can be removed if you decide to use your own pair and it has also been designed to better accomodate anyone wearing glasses. 
Pricing is still $TBD, more info at oculus.com