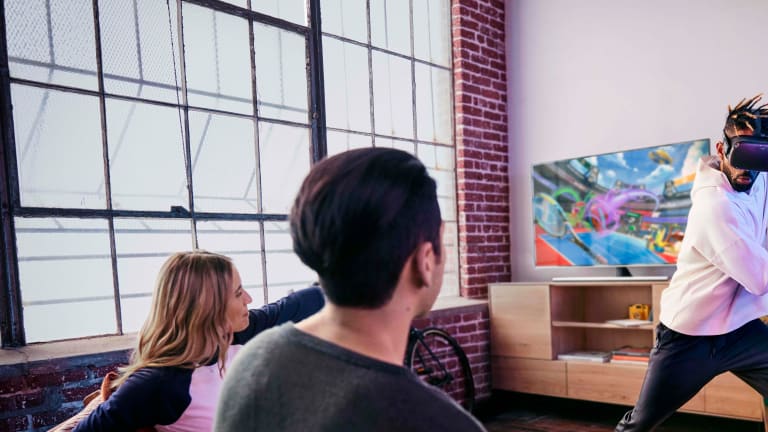 Oculus' highly-anticipated Quest headset is now available for pre-order
The headset offers a fully wireless VR experience.
Oculus' latest VR headset is now available for pre-order and it might be just the thing VR needed to go mainstream. The all-in-one Quest headset is ready to go right out of the box and doesn't need to be tethered to a PC to work. Everything you need to power the device is packed into the headset with OLED display panels that feed high-resolution 1440x1600 images into each eye. 
Positional audio is built right into the headset so you won't need headphones, but you can always use your own set for private listening. The headset is powered by a Qualcomm 835 processor with 4GB of RAM and a built-in lithium ion battery gives you two hours of gameplay and three hours if you're watching video. Wireless controllers are also included and use a set of AA batteries in each controller. 
Oculus Quest is now available for pre-order and ships on May 21st. 
From $399, oculus.com