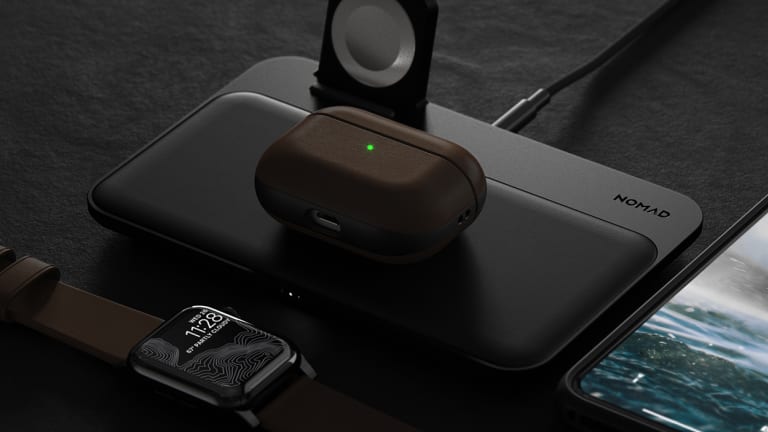 Nomad launches their Rugged Cases for the AirPods Pro
A number of small details make combine to create sophisticated protection for your AirPods Pro.
Nomad has got a new version of its Rugged Cases that adds compatibility for the AirPods Pro. The company didn't just change the size of the cases, they've made some small improvements to make it their best case design ever. The Rugged Cases still have a microfiber lining and a Horween leather exterior but they also feature an attachment point for a wrist strap or a lanyard, and there's a polycarbonate shell under all that leather for a durable layer of protection. 
$34, hellonomad.com