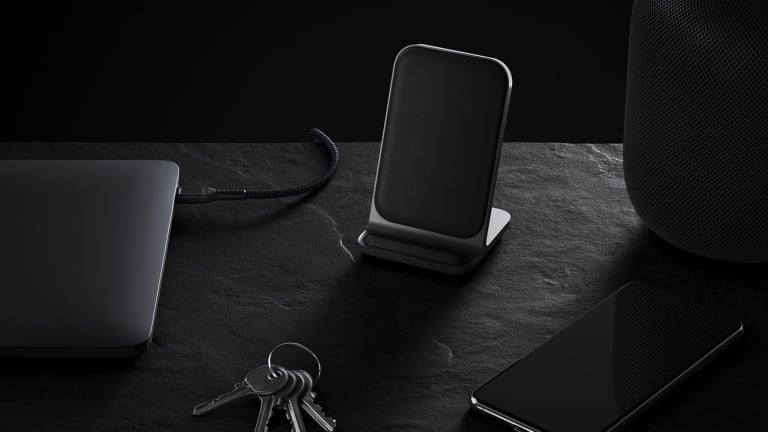 Nomad adds a sleek new Stand Edition to its Base Station wireless charging range
The aluminum and leather stands feature dual 10W charging coils.
Nomad's is expanding its Base Station wireless charging range with a new Stand Edition version to keep your smartphone propped up while you're charging. The stand has two 10W coils so you can keep your phone charged in either portrait or landscape mode and it can also charge the AirPods wireless charging case. The stand is constructed out of aluminum and it features black padded charging surfaces and an LED charging indicator with an ambient sensor that dims the light in the evenings. 
$99, hellonomad.com