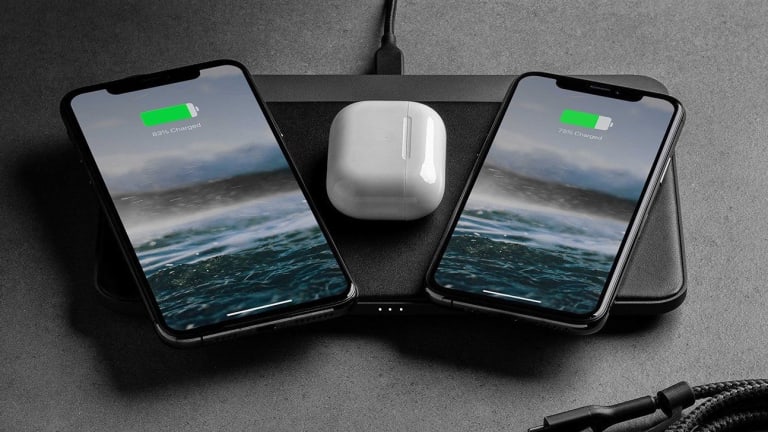 Nomad launches its Base Station Pro full-surface wireless charger
The wireless charger we've all wanted is finally here.
Nomad is delivering on the promise of full-surface wireless chargers with the new Base Station Pro. Using Aira's FreePower technology, the charger lets you position your devices anywhere on the surface for a true, positionless wireless charging experience. The Base Station Pro lets you charge up to three devices at a charging speed up to 7.5W and all that power sits under a black padded leather surface that hides an array of 18 coils to ensure you'll never have to find a sweet spot when charging your device. 
$229, nomadgoods.com