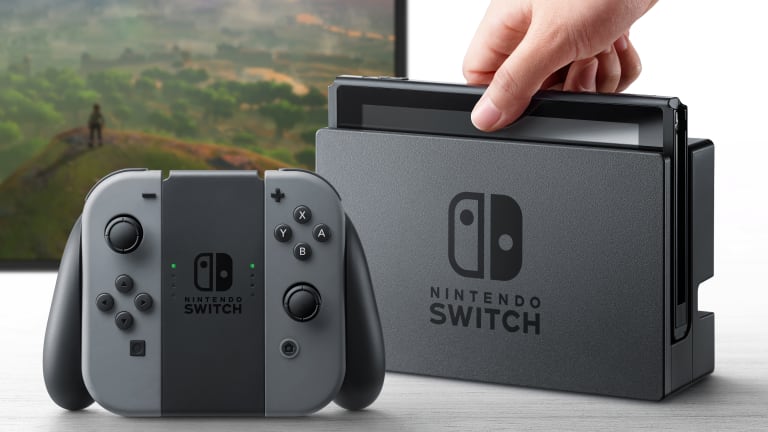 Nintendo unveils their new console, Switch
Nintendo's biggest gaming announcement since the original Wii.
There have been rumors abound about what Nintendo was going to reveal for their much-anticipated "NX" console. Will it be VR or some augmented reality system or something entirely different? Well, we now know what direction they're going in and it's much more simple than we all though.
The Nintendo Switch is simply a full-on Nintendo gaming experience on the go. The company is taking their handheld expertise to the next level with a home console that doubles as a portable gaming system. Though we don't know any hardware details, what we do know is that you'll have a tablet that you can take anywhere and a reconfigurable controller that can be a gamepad and splits to attach to both sides of the tablet for on the go play. 
One of the coolest features is that you can also use the gamepad as separate controllers for multiplayer gaming. Nintendo aims to have the console out by March 2017 and of course, there will be a brand new Zelda title, a new Mario, and a variety of content from companies like Activision, EA, SEGA, Take Two, Ubisoft, and much much more.