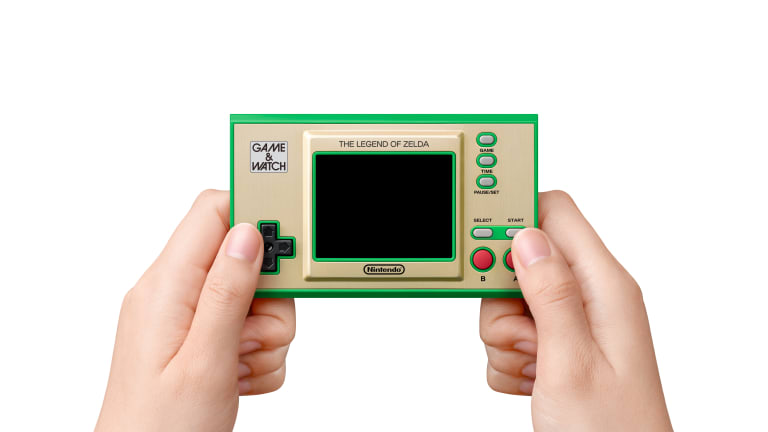 Nintendo announces a Legend of Zelda version of its Game & Watch handheld
The compact handheld will include The Legend of Zelda, Zelda II, and Link's Awakening.
Nintendo is bringing back is following up its Mario-themed Game & Watch handheld with another major franchise: The Legend of Zelda. The new handheld shares the same pocketable form factor as Mario versions and a full color screen. Three games will be included: The original Legend of Zelda from 1987, Zelda II: The Adventure of Link from 1988, and The Legend of Zelda: Link's Awakening from 1993. It will also feature a Zelda-themed version of Vermin from the original Game & Watch and it also has a digital clock and timer. 
Available this November.
---
$49, nintendo.com