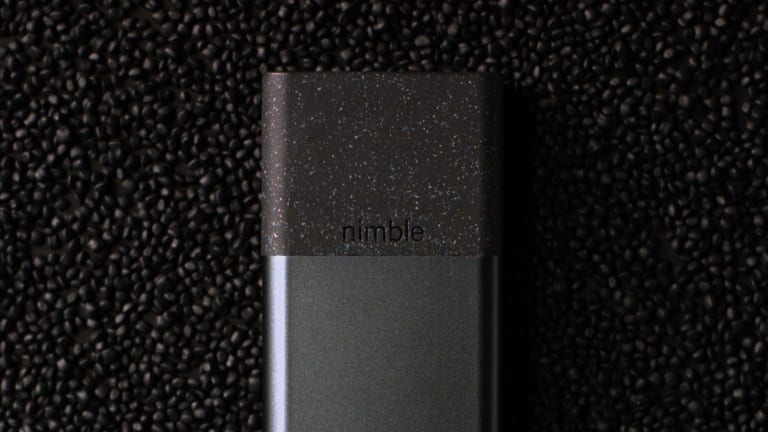 Nimble debuts its sustainably-focused range of mobile power accessories
Say hello to the Everlane of consumer electronics goods.
Let's face it, consumer electronics are incredibly wasteful products. The sheer speed of upgrade cycles and changing technologies have been creating a mountain of unused, harmful waste. Nimble wants to address that problem in a larger way and they want to start this conversation with a collection of mobile power products. 
The company will first launch a line of portable batteries with 18W Type-C chargers for high-speed charging and wireless chargers that charge iPhones at 7.5W and Android models at 10W. You'll even find additional ports on the chargers for your other accessories. 
What makes them different is the consideration of the entire experience. A Nimble product arrives in a 100% recyclable paper case with no harmful inks or adhesives and it's biodegradable and compostable. The construction of the products will feature materials like fabrics developed from organic hemp, recycled plastic bottles, and plant-based bioplastics. 
They've even included a disposable pouch with every product you purchase so you can throw in any unused devices or cables to be safely recycled at an e-waste facility at no extra cost. 
From $39, gonimble.com