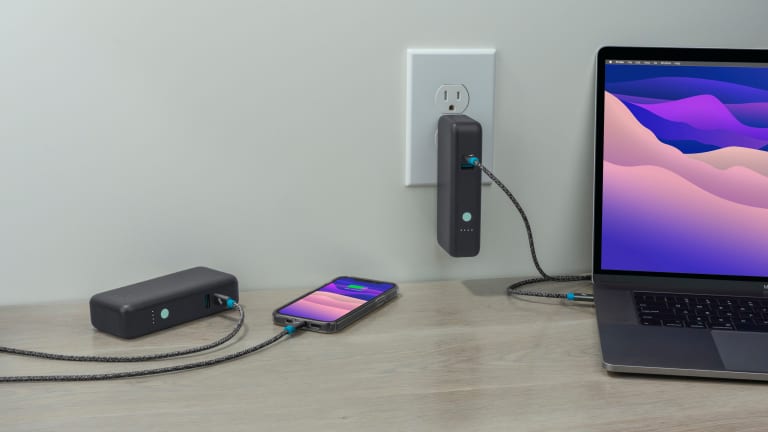 Nimble's latest charging accessories combine portability and performance while helping to reduce e-waste
The products are housed in 72.5% REPLAY Certified Recycled Plastics.
Nimble has unleashed a full barrage of charging products for Spring that deliver fast charging capability in some of the smallest form factors on the market. The new Champ Series (above), updates their portable charger lineup with compact options that deliver 18W of Power Delivery performance inside an ultra-compact 10,000 mAh battery or the 20,000 mAh Champ Pro ($99) with its 60W charging capability that can power a laptop. The company has also announced a line of Gallium Nitrate (GaN) chargers like the Wally Pro (top - $99) that's able to produce 63W of maximum output and can pull off double duty as both a power bank and a wall charger. Both product lines continue the brand's mission to reduce e-waste with the use of 72.5% REPLAY Certified Recycled Plastic. 
---
$49-$99, gonimble.com