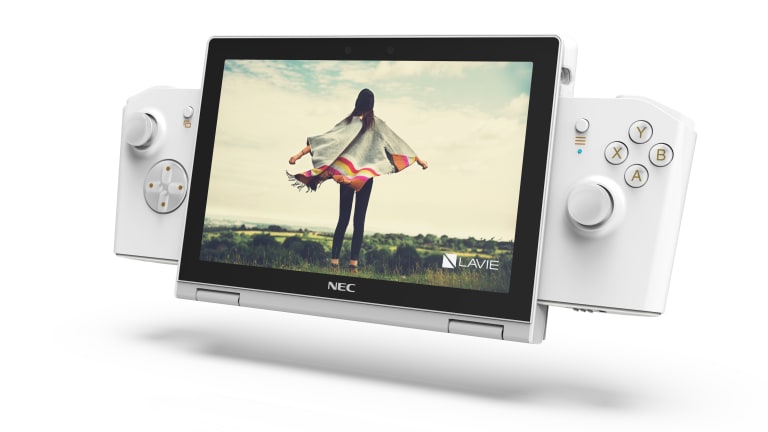 NEC is packing a full PC gaming experience in an 8" laptop
Imagine if the Nintendo Switch was a full-powered PC.
NEC is bringing back ultra-compact laptops with a new design that is focused on gaming. The 1.2 lb LAVIE MINI is an 8" touch convertible that features a Core i7 processor, Intel Iris XE graphics, 16GB of RAM, and 256GB of SSD storage. It also has a removable controller for gaming on-the-go, 3rd party controller compatibility, and an optional charging dock for connecting to a TV. It also features an optical touch sensor, IR camera, stereo speakers, a 26Whr battery, and Wi-Fi 6 and Bluetooth 5.1 connectivity.
---