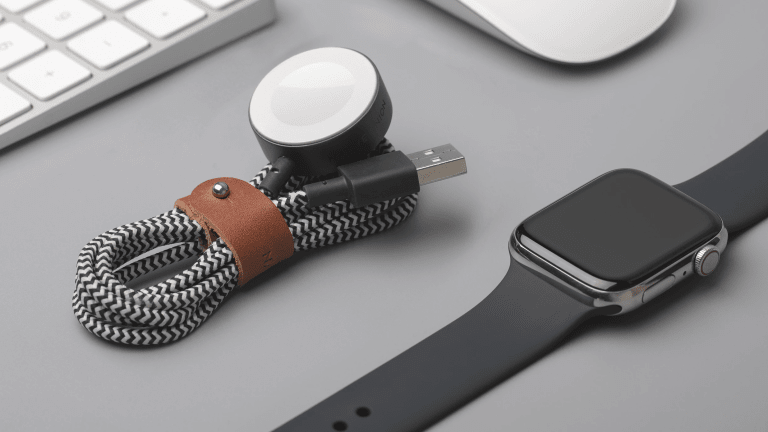 Native Union's Belt Watch solves an annoying Apple watch charger issue
It'll be the only Apple watch charger you'll want to use.
If you own an Apple Watch, you're definitely familiar with how loose the standard charging puck can be. Native Union's Belt Watch charger wraps the puck in silicon so your watch can be secured onto any surface so it won't slip out of place. It also has a reinforced structure for extra durability, a leather cord wrap to keep it all tidy, and it ticks all the checkboxes for Apple's MFI certification. 
$49, nativeunion.com