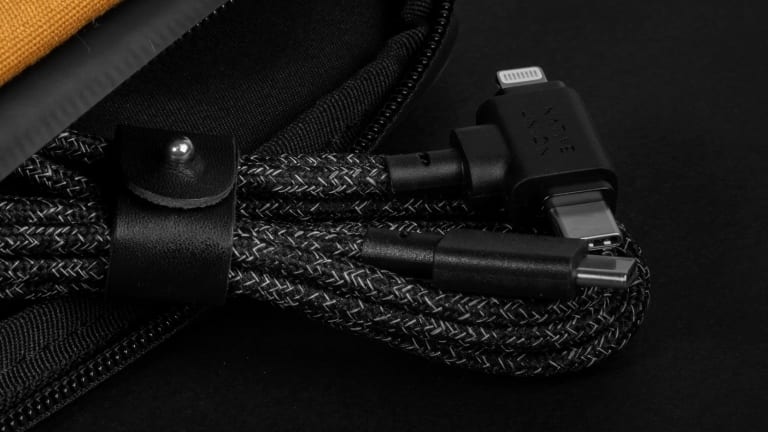 Native Union's Belt Cable Duo is the futureproof cable every Apple user needs
A new European law will force Apple to release an iPhone with a USB-C port by 2024.
USB-C has been the standard for new devices across the tech world for a couple of years now but Apple has stuck to its guns, keeping the Lightning port intact on the latest iPhone and the new AirPods. That will all change with either the 2023 or 2024 iPhone model as the company has been forced to comply with a new European law that will bar any use of proprietary ports on small electronics. Native Union's new Belt Cable Duo ensures you'll be ready for the transition with a two-headed connector that has both a Lightning and USB-C tip, rugged cabling with an aramid core, and it supports Power Delivery at up to 60W. 
---
$49, nativeunion.com