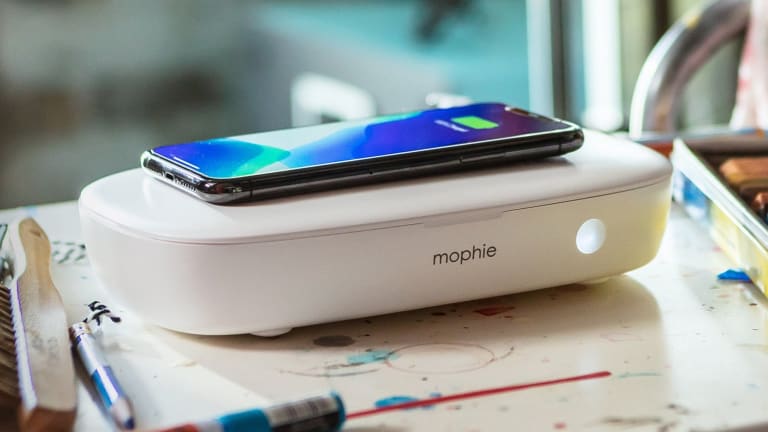 Mophie launches a UV sanitizer with wireless charging
Because your phone is one of the dirtiest things you own.
Everything you handle with your hands during the day is covered in bacteria, whether it's your smartphone, credit cards, or keys, all that stuff is pretty filthy at the end of the day. Mophie has just launched a new device that combines a UV sanitizer with a lid that has a 10W wireless charging surface. The sanitizer can also clean small items like keys, credit cards, and earbuds and it can silently sanitize in just five minutes. The device has been tested to eliminate most common surface bacteria and if you're wondering if it can kill COVID-19, there isn't sufficient evidence on whether home devices with UV-C bulbs are capable of fighting the virus. 
$79, zagg.com